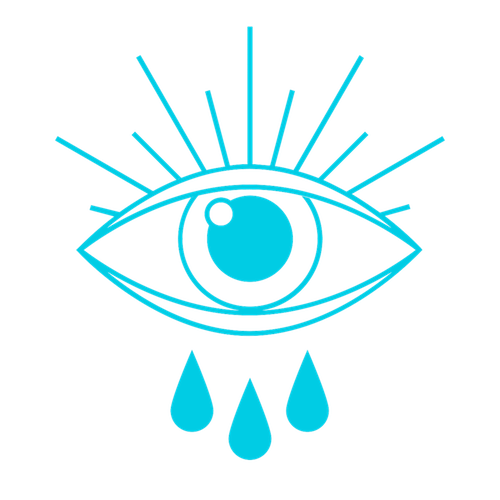 Dry Eyes Treatment
Treat your eyes the way they deserve.
Take the quiz:
Do you have dry, itchy eyes?
Do your eyes become easily irritated and bloodshot for no reason?
Do your eyes cause you pain and discomfort, causing you to squint or blink more than usual?
If you answered yes to these, you may suffer from Dry Eyes Syndrome, and we can help!
---
Between 10-20% of Sweden's population have symptoms of dry eyes. Many live with the discomfort without realizing serious concerns may occur.
Dry, itchy eyes can feel completely overwhelming and consuming. Light sensitivity, red eyes, watering eyes – these are all possible symptoms of eye irritations or eye infections. When your vision is impaired, or worse – causes you pain and discomfort – we can spend much of our days trying to find remedies.
At Aveny we truly love helping you find the solution to your dry eyes, as well as other irritations and infections. There is nothing more rewarding than witnessing the expression of relief and pain-free.
Why suffer any longer! Let us help you!
You will wonder why you didn't come in sooner.
What causes dry eyes?
There are many underlying factors that can cause dry eye problems. Dry eyes are often characterized by a reduced ability of the tear glands to form tears, and/or something interferes with the tear duct so that the fluid does not reach the eye. Dry eyes may also be due to the amount of fat in the tear fluid, since the fat glands can not produce or produce poor quality fat. If the tear film is of poor quality, the eye becomes quickly dry and the torso glands try to compensate by increasing the secretion of tear fluid, with runny eyes as common symptoms.
What can you do to help me?
The first step is to determine the cause of your pain and irritation. We perform the most thorough examination possible to identify and diagnose the problems and the options available to you. We analyze the composition and quality of the tear fluid, tear ducts, cornea and the mucous membranes of the eye to ensure that there are no constrictions or injuries. After a thorough examination we are able to recommend the best course of treatment and, if necessary, book any follow-up investigations.
Depending on the severity of symptoms, we may offer you an eye drop solution, or we may suggest a surgery solution. You may be surprised by the options available to you.
Benefits
There is no reason to live with eye irritations or infections. More importantly, if left untreated, you could cause permanent damage to your eyes, which could be preventable with diagnosis and treatment. The greatest benefit to treatment? No more suffering! No more irritation and a life long plan to manage the care of your precious eyes.
What is E-Eye Treatment?
Dry eyes can and should be treated with the right knowledge, modern equipment and a wide range of individual therapies. Today we can help approximately 80% of patients with dry eyes to completely eliminate their problems. The other 20% can almost inevitably be helped to live a better life with markedly reduced discomfort.
E-Eye is the first and only medical device in the world that uses Intense Regulated Pulsed Light, IRPL, and is specially designed for the treatment of dry eyes. The treatment with E-Eye is non-surgical, painless and harmless to the eye. Treatment is divided into 3 treatments.
Schedule a consultation with us today to discover if you are a fit for treatment with E-Eye.